Thank you for visiting us online! Let us know how we can better serve you and your pet boarding needs.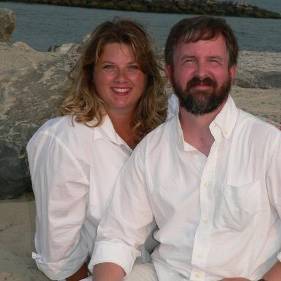 Caring for your dog is so important to us
At Kountry Inn Kennels, we are focused on providing dog boarding and dog daycare services with the highest levels of customer satisfaction & we will do everything we can to meet your expectations. With a variety of offerings to choose from, we're sure you'll be happy working with us. Look around our website and if you have any comments or questions, please feel free to contact us. We hope to see you again! Check back later for new updates to our website. There's much more to come!
Mike and Trisha Philbrook
---
Testimonials
Thank you for taking such great care of Frank while we were out of town for a few days. You went above and beyond in caring and loving our special family member. Kountry Inn Kennels can be trusted to follow all instructions, which is very important when your animal gets a prescription medicine administered. Great job! You wont be disappointed.
– Robin F., Ashley, OH
We have left our (very energetic) yellow lab, Nalla, with Kountry Inn Kennels on several occasions. They have kept her anywhere from just 24 hours all the way to 10 days! Nalla loves it there! Although Kountry Inn Kennels is almost an hour from my home, I drive the distance for the piece of mind that my fur-baby will be loved and cared for like she is at home. I am so thankful I have a somewhere I can send her that I trust!
– Megan T., Marysville, OH
Our dog Scruffy is a very nervous little guy. He hates for his family to be away from him and will cry and bite himself to the point he bleeds everytime we had to go away on a trip. Luckily he found a home away from home with the Kountry Inn Kennels. Country setting with lots of loving people and children to give him the security he needs. Great place and highly recommend. Worth the drive for the price and committed care.
– The Bourget Family, Delaware, OH
My family and I went away for a long weekend, Kountry Inn Kennels kept our Brutus and they were so amazing! We received pictures and updates which kept our hearts at ease with it being our first time leaving him somewhere. Thank you Mike and Trisha for taking such good care of our Bru!!!!
– Andrea H., Delaware, OH
Gave great care to our two guinea pigs while we vacationed. The girls took the time to show my 9 year old daughter around, alleviating her fears of leaving them.
– Cathy W., Delaware, OH